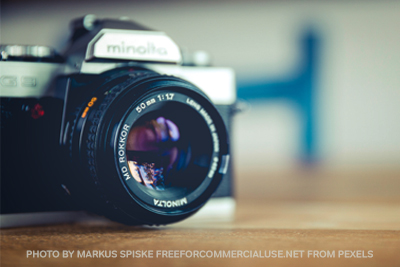 Having arthritis can make life more challenging due to the aches and pains from the arthritis and the lack of ability to do the things that were once easy to do — especially if what you love to do involves your hands, like photography.
Arthritis.org and Wendy Sacks, a fine art photographer who has both arthritis and gout, teamed up to share 5 arthritis-friendly ways to keep taking photos to keep for reminiscing even while suffering from arthritis:
1. Let the camera do the work. Choose a light weight camera that can autofocus to take the strain off your joints when holding the camera or adjusting lenses. Most cameras (and phones) come with a timer as well, making capturing photos easier a much easier process.
2. Be comfy! Whether you take photos professionally or for fun, sometimes your event can be longer than anticipated, so Sacks suggests wearing something comfy that allows you to move around easily.
3. Time out when to go take photos. Try taking photos when you feel most up to it. If you get tired later on in the afternoon, take photos in the morning when you're awake and alert.
4. Utilize special equipment. If you're a professional photographer, you know that all parts of your body can be used during a photo shoot. Sometimes holding the camera for too long can result in pain, so instead, buy special equipment to make your life easier! If holding the camera is too much, invest in a tripod to rest the camera on to alleviate some pain on your body. Sacks suggests using these tools that you can use for photography to help: a vest with velcro to attach a camera to, an ergonomic camera strap to lessen weight, a padded wrist strap, and an apron with pockets to keep items close and handy.
5. Plan your shot. Sacks recommends researching where you're going to take photos and study the type of lighting that will be needed. If you're taking photos of people in front of a tree, look to where the shadows will fall to make sure no one's face will be blocked by the sun. "I believe the key to a good photograph is to put more thought into it," says Sacks.
If you would like to view Wendy Sacks work, click here.
Source: http://blog.arthritis.org/living-with-arthritis/joint-friendly-photography