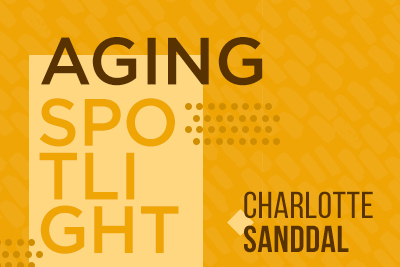 Charlotte Sanddal is a 94-year-old who loves to swim. She's part of the US Masters Swimming organization, and has entered herself to compete in the US National Championships. Charlotte is the second oldest in the competition and is the World and two-time National Age Group Record Holder in the butterfly and breast stroke.
Although Charlotte loves to swim, swimming isn't the only activity she loves to participate in. She also enjoys traveling, playing bridge, volunteering and going cross country skiing.
Watch this inspiring video from Growing Bolder, about how Charlotte's age and health don't prevent her to keep doing what she loves — being active.
Growing Bolder is a media company that shines light on inspirational stories on people across America who are standing up against aging stereotypes and proving that age really is just a number.
Source: https://www.growingbolder.com/life-fast-lane-3047582/