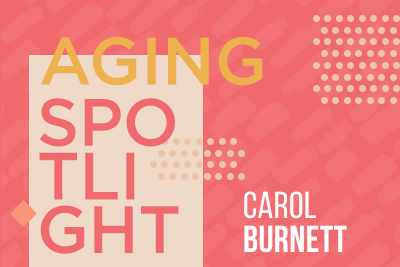 She made her major debut in 1967 on CBS with her comedy show, The Carol Burnett Show, and many decades later, Carol Burnett is back touring the country and selling out shows.
In a recent interview with Growing Bolder, Burnett talks about her life, accomplishments, downfalls and what she does to stay active at her age of 85. "I have to be in the present [with my shows], and I think that's healthy."
Burnett lost her daughter to cancer at 38 and although she doesn't think she will ever get over her death, she's grateful for the time she had with her and wouldn't trade that for the world. "You don't know whats going to happen tomorrow so I think its a waste of time to fret over it. Good things happen and bad things happen, that's life you just got to accept it and get on with it."
Burnett has an impressive resume. Throughout her career she has won a Golden Globe Award for Achievement in Television, a Lifetime Achievement Award from the Screen Actors Guild, the Mark Twain Prize for American Humor, and many other prestigious awards. In 2005, she was also recognized as "one of America's most cherished entertainers" and awarded the Presidential Medal of Freedom "for enhancing the lives of millions of Americans and for her extraordinary contributions to American entertainment."
You can listen to more of Burnett's story here.
Source: https://www.growingbolder.com/carol-burnett-3057241/
https://en.wikipedia.org/wiki/Carol_Burnett#Awards_and_recognition