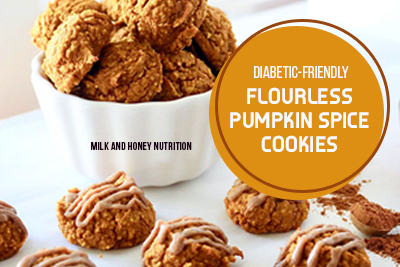 Thanksgiving is this Thursday and for people living with diabetes, holiday meals can be a bit challenging when it comes to finding what's best to eat to maintain blood sugar levels. Good news is, there are plenty of recipes you can find on the internet that cater to those with specific health needs, like diabetes.
Below is one diabetic-friendly dessert, provided by Milk and Honey Nutrition that you can bring to your table this Thanksgiving.
Ingredients:
2 cups rolled oats
1 can low sodium garbanzo beans, rinsed and drained
1 can pumpkin purée
1/3 cup avocado oil
3 tsp vanilla extract
1/2 tsp baking soda
2 tsp baking powder
2 tsp pumpkin pie spice
1/2 tsp salt
3/4 - 1 cup maple syrup
Instructions:
Add the oats to the bowl of a large food processor (11-cup or larger is recommended) and process until a powder is formed.
Blend all of the other ingredients in a food processor for about a minute until batter is a smooth consistency. You may need to stop the food processor once and scrape down the sides.
Once the batter is one consistency, remove the blade. Using a cookie scoop, drop batter onto a baking sheet lined with parchment paper. Bake at 350 degrees for 20-25 minutes. Let the cookies sit on the pan for 5 minutes. Then transfer to a cooling rack. Store in an airtight container for up to 3 days, or freeze.
Drizzle with your favorite nut butter.