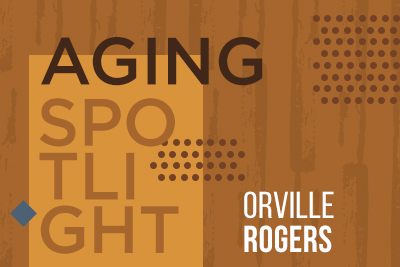 Orville Rogers has an astonishing resume under his belt. He trained fighter pilots in WWII, flew the B-36 on secret missions during the Korean War, worked as a pilot for Braniff Airways for three decades and set close to 20 world records for running.
At the age of 50, Rogers picked up a new hobby — running. He entered his first national championship at the age of 90 and has broken almost every American and world record in both the 90-94 age range and the 95-99 age range for running.
His journey with running was not always easy. As Rogers got older he suffered multiple health challenges, including surgery to unclog blocked arties and a stroke. The stroke had left his arm, hip and leg paralyzed. Most people after experiencing a stroke would probably retire running, but not Rogers! While he was recovering, Rogers asked to have an intense program to help him recover quicker and get back to running (which worked).
When asked what kept him active in the later years of his life, he said "I agree with Winston Churchill's famous saving never give up. Never, never give up."
Orville Rogers passed away on November 14, 2019.
Source: https://www.growingbolder.com/orville-rogers-3062946/